Immanuel Parish Church Highters Heath Birmingham, UK
Notices
Sunday 14th April 10am
Palm Sunday and Passion Narrative
Monday 15th April 7pm - Evening Reflection
Tuesday 16th April 7pm - Evening Reflection
Wednesday 17th April 7pm - Evening Reflection
Thursday 18th April 7pm Passover Meal in the Church Hall followed by Stripping of the altar in church.
Friday 19th April GOOD FRIDAY
11am Stations of the Cross
12 noon Walk of Witness starting in the Church car park
1pm Famine Lunch in the church hall
2pm Last Hour service in church
Saturday 20th April 7.30pm - Service of Light
Sunday 21st April - EASTER DAY 10am
Celebration Eucharist
Social and Fund Raising
Dates of events organised for this year:
Saturday 13th July - Afternoon tea in the hall
Sunday 20th October - Harvest Lunch in the hall
Saturday 30th November - Tea and cakes for Christmas in the hall.
More details for each event will be published nearer the date.
Annual Parochial Church Meeting
The APCM takes place on Sunday 28th April after the morning service. Details are on the noticeboard. Please put the date in your diary and come along.
There will be elections for 2 Church Wardens and 4 PCC members. If you are interested in standing for any of these posts, and are on the electoral roll, please have a chat with Rosemary. She will have the nomination forms and will talk with you about what is needed. Please also consider signing the nomination forms of those who choose to stand – available at the back of church from next week.
Welcome to Immanuel Highters Heath
Prayer for the week
When everything was dark
and it seemed that the sun would never shine again,
your love broke through.
Your love was too strong,
too wide, too deep for death to hold.
We praise you for the light of new life
that continues to shine in our hearts today.
We pray that the Easter light of life, hope and joy will live in us each day;
and that we will be bearers of that light into the lives of others.
Amen
Thought for the week
Jesus said to her, "I am the resurrection and the life. The one who believes in me will live, even though they die." (John 11:25)
Prayer for Immanuel Church
Heavenly Father
We are the family of Immanuel.
We pray for all our family members both young and old. Help us to use every opportunity to care for each other through this season of change.
May we always welcome newcomers into our Church and may your limitless love shine out in all we strive to do.
We pray for the Diocese of Birmingham in these challenging times as they explore your will for the future ministry of your church.
Help us to grow together and give us hope.
Remind us that in our watching, waiting and listening,
You are Immanuel – God with Us.
Amen
Children's Corner
If you have small children and they get a bit restless, please feel free to go with them and enjoy the children's corner at the back of church.
Monthly sale in the Hall
We plan to have a sale in the hall on the first Sunday of each month. If you have any items which we can sell, please bring them to church where there will be a marked box to put them in. Thank you.
Contact us

Tel: 0121 430 7578

Email:

Donating to Immanuel
If you would like to donate to Immanuel Highters Heath please use our just giving page link below. Or you can text your donation by texting MAYP83 followed by the amount you want to donate to 70070.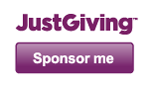 Short and Sweet
Click on the Image for more details
Our next Short and Sweet service will be Tuesday 14th May 2019 at 2 - 3pm
For our safeguarding Policies, please click on the links below
If you or someone you know is feeling unsafe and is in need of help, please call our dedicated mobile on 07895 404556. Help is also available from Childline on: 0800 1111.
Dates for Men's Breakfast
Saturday 15th June
Saturday 17th August
Saturday 19th October
Saturday 14th December